Lessons, Mentors & Ambassadors
Lessons are available by booking online in the Member and Non Member Portals
Ratio of 1 instructor to 1-8 students maximum
Arrive 10 minutes prior to your lesson start time (no sooner)
Check in at the front check in desk
Leave immediately after your lesson has finished
For Group Lessons, Log into your Member Portal and select "Register for Adult Programs" to see what lessons are available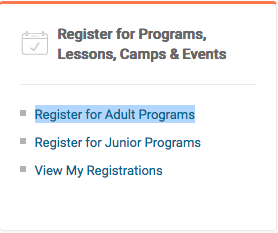 Ambassadors:
*HOW can they help me?
They will help you meet other players at your playing level!
When needed, they will 'introduce' you to other VPA members to help you navigate through questions
*WHO are they
Refer to the Ambassador Committee list under VPA Info Committee
*HOW to connect
LOG-in to the VPA MEMBERSHIP site
Scroll down to the Player Directory
SEARCH for their name, send an EMAIL or TEXT to get started.
Mentors:
*WHO are these Mentors?
The difference between a MENTOR & INSTRUCTOR is that a MENTOR is not 'certified to teach pickleball'
Mentors have demonstrated a SKILL-SET that is aligned with Player Development's 'progressive learning program'
They VOLUNTEER their time because they are passionate about the sport.
REMEMBER and respect that you will need to work around their schedule for these sessions
*HOW can they help me?
Players best suited for these sessions are those that have game experience and ready for the next level of execution
They will help you transition your game by watching or playing a few games and offering positive feedback that aligns with VPA's progressive learning programs!
Cost will be $0.00 (ZERO) per person AND will consist of ONE-THREE sessions
You will get 2 hours of court time, court fees apply if you do NOT have a monthly pass
MAX group size will be 8 VPA members!
YOU do NOT need to find a group before reaching out; your MENTOR will place you in a group!
*HOW to connect
LOG-in to the VPA MEMBERSHIP site
Scroll down to the Player Directory
SEARCH for their name, send an EMAIL or TEXT to get started.

Mentor BIO's:
Myron & Suzanne Hocevar

Myron & Suzanne are long time VPA members and have resided in Vernon since 2010. They spend their winters in Arizona in a gated community with a pickleball facility much like we have in Vernon (but no roof!). Suzanne has played and medalled in US and Canadian tournaments, Myron not so much.
This 3 module course is something that they have provided several times down South in their community with good success. They both have a background in badminton and Myron in tennis which is the basis for many of the concepts of this program.
Cell / Text: 250.550.7016
Email: mshocevar@shaw.ca
Terry Loschuk

Terry is a retired high school math and phys-ed teacher. She has coached volleyball, badminton and track at Jr and Sr High Levels! She has taken several clinics with certified Pickleball instructors and has run 3-day clinics for players in Arizona at the 3.0 Level.
Terry would like to work with the 3.0-3.5 Level VPA Member/Player for these sessions. These sessions are designed to build on and improve skills to help you move to the next level!
CONTACT TERRY if you are ready for her mentoring sessions!
Cell / Text: 250.550.0309
Email: tstanlos@shaw.ca
Micheal Epp

Michael has been featured on Pickleball Central, engineered the Canadian made COMBAT paddle AND is a 5.0 rated player with multiple medals at provincial, National and International tournaments.
He is willing to MENTOR a small group of VPA members who are CURRENTLY playing at a 4.0 - 4.5 TOURNAMENT level who are ready to do the work to reach the next level in Tournament play.
**These sessions are for ADVANCED players only and will consist of on-court coaching & strategies**
CONTACT MICHAEL to get your NAME on the waiting-list for this opportunity!
Cell / Text: (250) 863-2021
Email: eppmichael@hotmail.com

Private Lessons
Adult
To book a Private Adult Lesson with one of our Instructors, please review their profiles below and email the desired instructor
Note: All fees are plus applicable court fees
| | | |
| --- | --- | --- |
| | Private | $75 per person / hour |
| | Semi-Private | $45 per person / hour |
| | 3 in a group | $30 per person / hour |
| | 4+ in a group | $24 per person / hour |
Junior
To book a Private Junior Lesson please review Beck Hackman and Botts Botterill profiles below and email the desired instructor
| | | |
| --- | --- | --- |
| | Private | $45 per person / hour |
| | Semi-Private | $30 per person / hour |
| | 3-6 in a group | $19.50 per person / hour |
Instructor Bio's
Beck Hackman

Beck Hackman is an IPTPA Certified Instructor. She may be MINI, but she is MIGHTY. Specializing in player development amongst all ages and skill levels. Teaching fundamentals of the best practices to help develop new skills.
Owner and operator of BottMan Sports. Dedicating her time to the growth and development of Pickleball. Her mission is the 3 F's (FITNESS, FRIENDSHIP & FUN)
Cell / Text: 250.307.7415
Email: bottmanpb@gmail.com
Botts Botterill

Botts Botterill a high-performance player and coach that is also PPR Certified with Pickleball. He enjoys coaching all levels/skills/age and is enthusiastic about raising the level of play for Pickleball. Botts Focuses on Court IQ/ Shot Selection, Play Strategies & Technique. He will transform your game at any skill or age level.
His career as a professional athlete (CFL) has led him to high successes in the pickleball community. He has spent countless hours on developing a youth program. Funding local schools to get the kids active, motivated, and excited about the sport.
Cell / Text: 250.864.8854
Email: bottmanpb@gmail.com
Kristina Lidster

Kristina is an IPTPA Certified Level I & Level II Instructor as well as a Level 5 Certified Rating Specialist and 5.0 medal winning competitive player. Kristina is currently the Kamloops Pickleball Club's Head Coach where she teaches players of all levels, from beginner to advanced. Kristina works with players of all ages including juniors where Kristina has worked hard to start the first junior program in the Kamloops area.
Kristina has a keen coaching eye to help dissect and breakdown stroke mechanics, shot selection, court positioning, and strategy. As an instructor, Kristina focuses on the fundamentals to ensure every student has a strong base to grow and develop their skills for long term growth. Proper practice makes progress.
Owner of MAK Racquet Sports, Kristina also uses her strong knowledge of paddles and paddle technology to help fit players with a paddle and equipment which will suit any player's style, preference, and budget.
Cell / Text: 250.377.1370
Email: kristina.lidster@gmail.com
Melody Fischer

Melody Fischer is an enthusiastic IPTPA Certified Level II Instructor & IPTPA Certified Rating Specialist. She plays at the 4.5 level and has applied her knowledge, experience and passion coaching others in AB, BC and Arizona.
Melody resides in Salmon Arm but travels throughout the Okanagan during the Summer and in Arizona during the Winter.
Cell / Text: 780.618.5403
Email: r-m@telus.net