Improve Your Play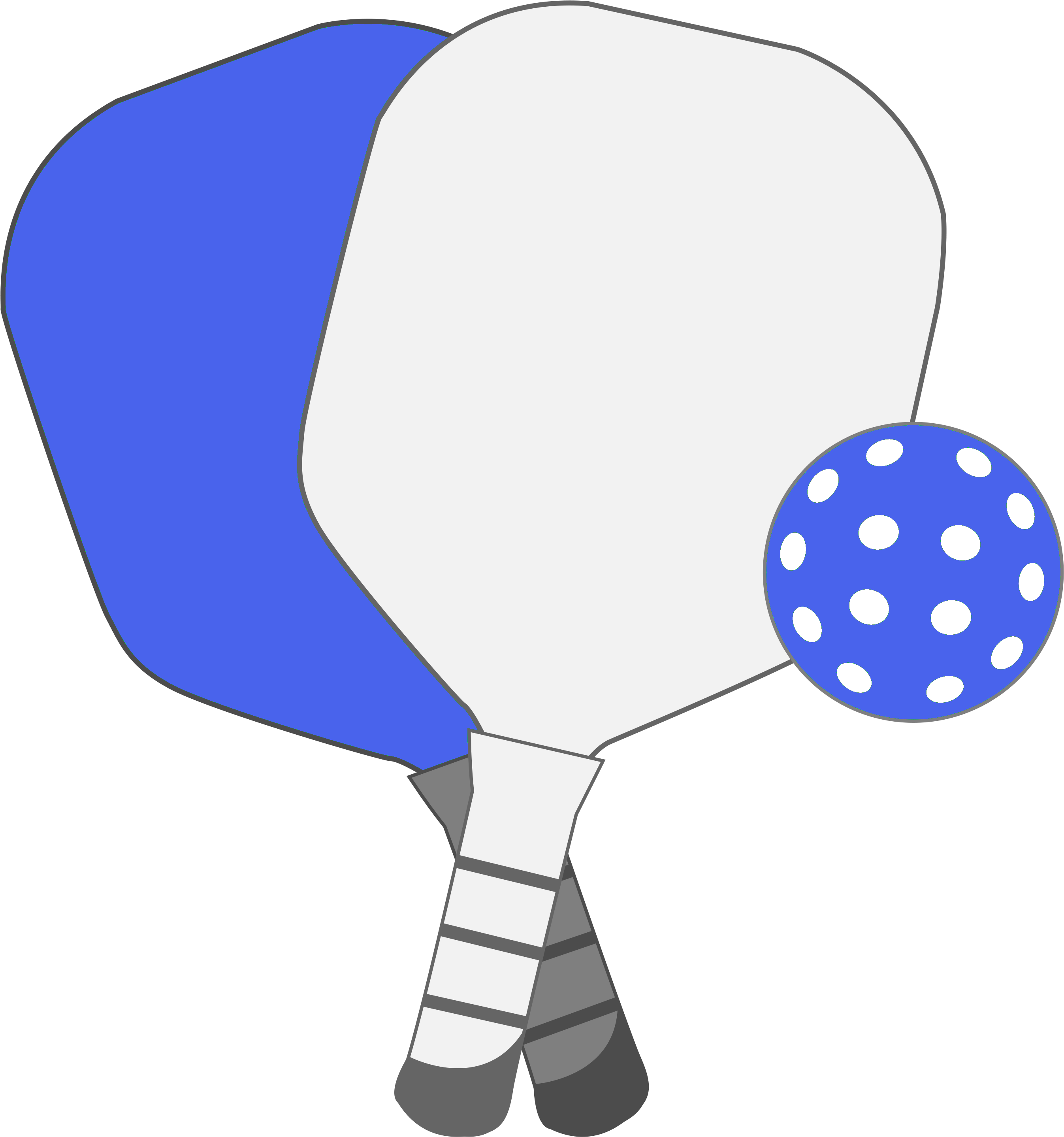 Ball Machine
A ball machine can be a very effective training tool however effective training only comes from effective, purposeful use of the ball machine. The ball machine can feed you all types of shots. The feeding shot selection is accomplished by changing 3 primary variables:
the position of the machine on the court
the elevation of the ball as it leaves the machine, and
the speed of the ball.
You can also adjust items such as spin, but keeping is simple is a good way to start.
The ball machine can feed you serves, serve returns, drop shots, dink shots, lobs, all with various speeds and frequencies.
You can also be creative with your drills to include more than one player. It is often very effective to use the ball machine with a practice partner.
A Ball Machine is available for rent by Members and Non Members and can be reserved and paid for by booking the Ball M. & P2 (Practice Court 2). You can book the machine just like you would book any of the 12 full size courts. See the Membership page for Costs and the How to Tutorials page for Booking Instructions
Below are links to more information and some creative drills
Pickleball Drive Machine Drills
Pickleball Tutor creative ways to use a Pickleball Machine
Pickleball Tutor Video Playlist
Pre-Game On-Court Warm-Up Routine
A series of five to ten successful shots at each position will help ensure you play your best game while advancing your skill set over time.
Non-volley line dinks
Non-volley line-controlled volleys
One side backs up to baseline for third shot drops
Alternate
Baseline to baseline ground strokes
Practice serves
Beginner Drills
Forehand and backhand ground strokes
Alternating forehand and backhand ground strokes
Serves
Forehand and backhand volley shots
Alternating forehand and backhand volley shots, increasing speed and distance as your skill improves
Intermediate Drills
Alternating forehand and backhand ground strokes imparting spin.
Short hop shots to the feet.
Forehand and backhand drop shots
Forehand only dink shots steering the ball left and right
Backhand only dink shots steering the ball left and right
Alternating forehand and backhand dink shots steering the ball left and right
Forehand only volley shots steering the ball left and right
Backhand only volley shots steering the ball left and right
Alternating forehand and backhand volley shots steering the ball left and right
Forehand and backhand lob shots
Advanced Drills
Forehand and backhand and alternating forehand and backhand machine gun speed volley shots
Backhand backspin volleys
Backhand topspin volleys
Backhand left and right sidespin volleys (sawing motion)
Alternating forehand and backhand side spin shots (paintbrush motion)
Taking speed off the ball
Volley to surprise lob
Third shot drop shots into the kitchen
Disguised lobs when dinking
Disguised body shots when dinking
Sharp angle shots when dinking
Fake overhead smash shots
Learn to Play Pickleball Videos
2021 Rule Changes
From the Pickleball Channel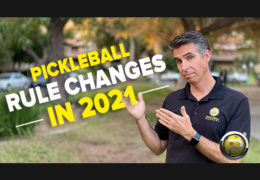 Pickleball Serving
From the Pickleball Channel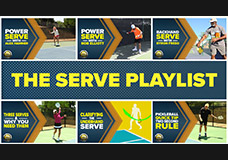 The Third Shot Drop
from the Pickleball Channel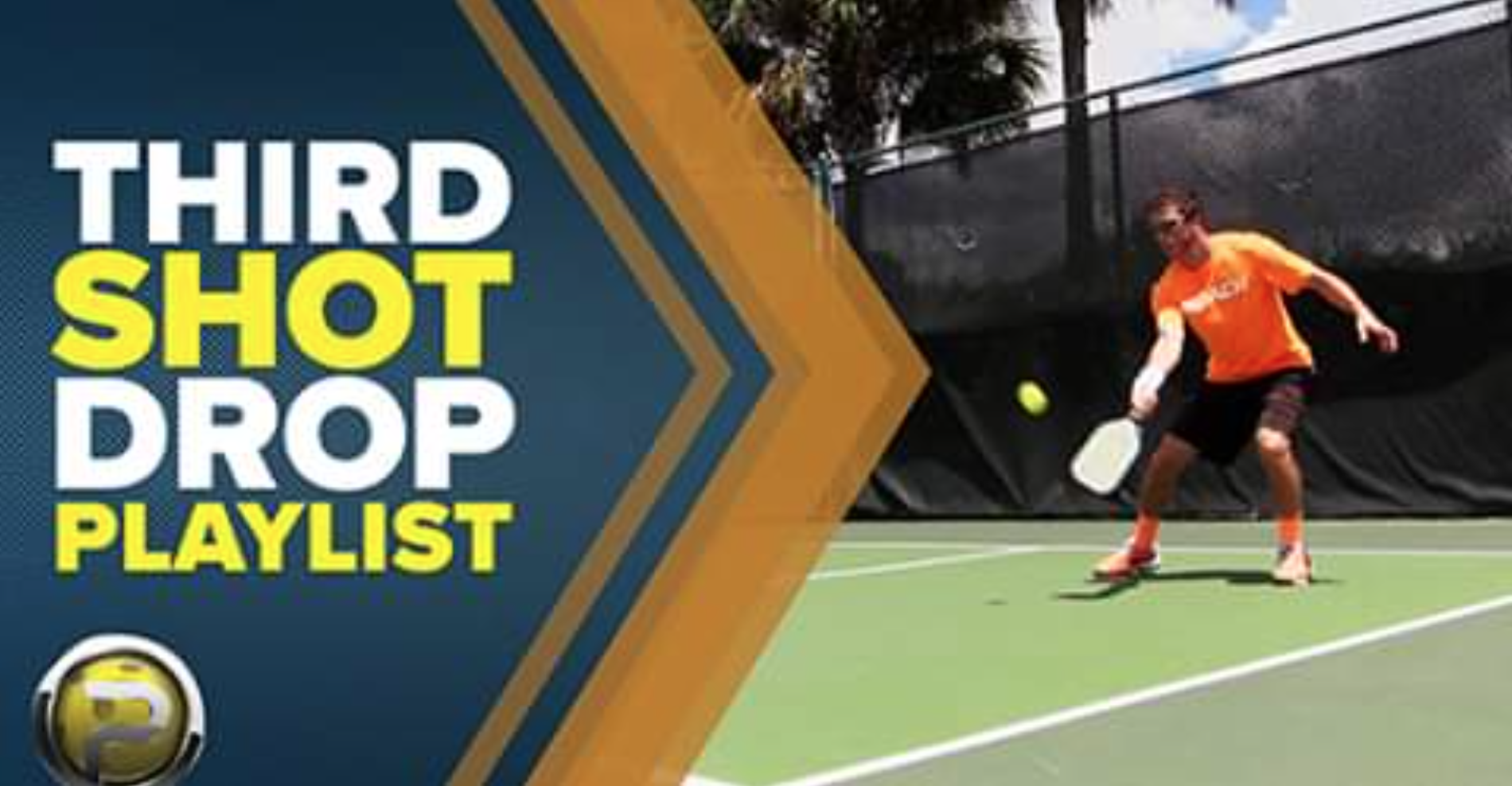 The Dink
From the Pickleball Channel