Okanagan Wealth Advisors Pickleball Complex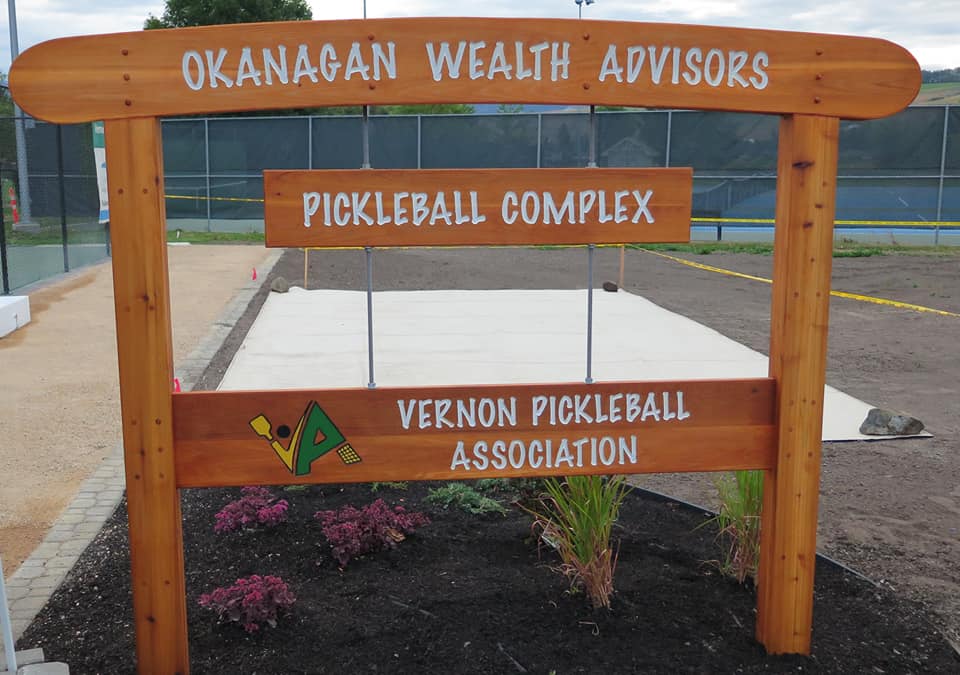 The Okanagan Wealth Advisors (OWA) Pickleball Complex is situated in beautiful Vernon British Columbia, Canada and is the largest covered dedicated Pickleball complex in Canada. It is home for the Vernon Pickleball Association (VPA), which currently has a membership of over 800 players. The courts are used for both dedicated member play and select hours for non-member play.
The $1.4 million dollar enclosure project (Phase 2) was financed primarily through the Vernon Pickleball Association (VPA) membership who committed $1.2 million towards it as well as countless volunteer hours of expertise and sweat equity.
The outdoor courts (Phase 1) of the OWA Pickleball Complex were completed in August 2018 at a cost of $745,000. The RDNO provided a much-needed Grant; the City of Vernon provided a loan, and many VPA members & community partners provided donations and volunteer labour to complete the project.
The vision was always for an enclosed year-round facility, and the foundation was engineered for a permanent steel truss and fabric cover to be installed in Phase 2. The roof structure itself has 39,000 sq ft of fabric roof and 56 tons of steel in its frame, and at its peak is 55' high. It took 1,500 man hours to fabricate the steel trusses, cross pieces and bracing wire and 10 semi-trailer loads were needed to bring the materials to the site.
Opening March 2021, this first class facility will be able to accommodate not only the growing number of Pickleball players in the Okanagan, but will attract players from across the country as it is a prime location for tournaments.
Click Here for a Timelapse Video of the construction